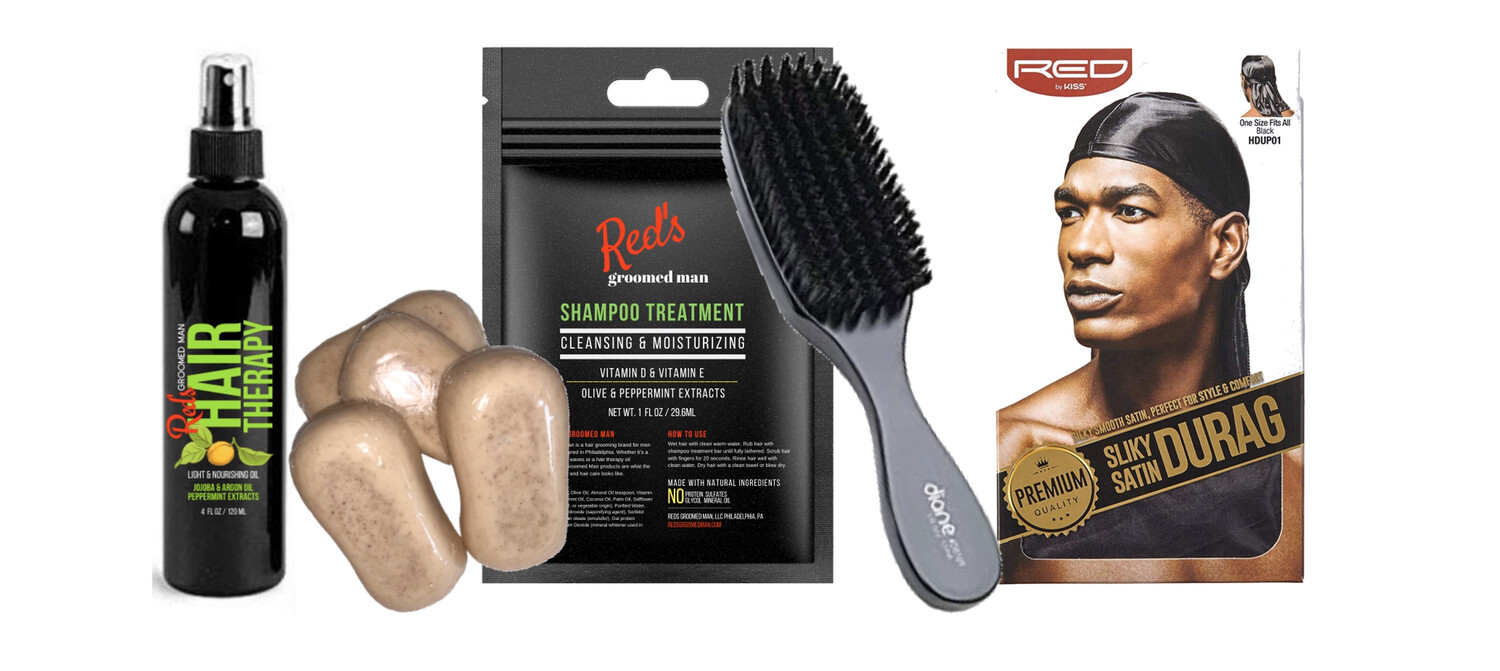 Hair Bundle
SKU HAIRB
Product Details
The Hair Bundle is filled with everything you need to 𝐜𝐥𝐞𝐚𝐧, 𝐬𝐨𝐟𝐭𝐞𝐧 𝐚𝐧𝐝 𝐦𝐨𝐢𝐬𝐭𝐮𝐫𝐢𝐳𝐞 your hair and help create natural waves, naturally!
This bundle includes:
HAIR THERAPY OIL
Keep your hair healthy and nourished Reds Groomed Man Hair Therapy. Formulated with light natural oils, such as apricot oil, vitamin E and coconut oil and designed to keep healthy hair healthy. This Hair Therapy keeps your healthy treated hair strong and creates a noticeable appearance. Combined with a fresh light peppermint scent, its light fragrance won't interfere with your preferred cologne.
Red's Groomed Man Shampoo Treatment Bar is a once-a-week rinse that works to naturally strip your hair of product residue, buildup, gunk and any other toxins our hair absorbs from the environment. It's filled with natural ingredients designed to thoroughly cleanse and moisturize. It also helps to remove grease and leftover oils that may be sticking around from heavy conditioners, leave-in conditioners or after shower oils.Red's Groomed Man Treatment Shampoo Bar will rinse these out, leaving your hair feeling squeaky clean, stronger and shinier.
•Silky Smooth Satin Durag
•Perfect for Style & Comfort
100% Boar Soft Wave Brush

Forms & maintains wave styles

Ideal for shorter cuts & fades

Best for finer to medium hair

7 row, 9-Inches long
Save this product for later